Interpret the meaning of dreams about oral sex and fellatio
Let's delve into a subject most of us enjoy. Sex. Specifically, oral sex. What does it mean to dream about oral sex, fellatio, and blow jobs?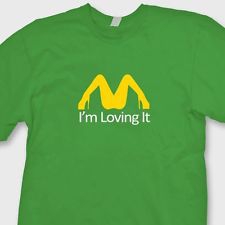 Fellatio has so many possibilities for symbolism and meaning. It can connect with subjects related to sex, but you really have to expand your mind and think in terms of symbolism and storytelling.
Begin with the simplest way of describing fellatio as taking the penis into the mouth. That can mean taking in the essence or strength of a man, or taking in masculinity and making it part of you in the most personal sense.
Or it can mean talking about sex. It's not such a stretch when you think of oral sex as a physical representation that combines the dream symbolism of the mouth with sex symbolism.
Dreams love to create visual metaphors, and oral sex is ripe with possibility for use as a metaphor. Here's a great example of fellatio symbolism. A woman dreams about giving her ex-boyfriend a blow job. The penis grows longer and bigger till it's jamming down her throat. If you know that her ex is being a big dick about the breakup, and she feels like he's shoving the situation down her throat, the metaphor is obvious.
In a different context, the same imagery could symbolize talking incessantly about blow jobs or sex. The dream shows it as one thing but means another.
Oral sex in a dream: let's get a little closer… a LOT closer
Oral sex and fellatio can symbolize getting intimate with a subject, situation or person. For example, fellatio can symbolize "taking in" something such as knowledge, information, or even someone's attitude like in the example above. Again, it 's a physical representation. The penis is taken in, and in a dream it can mean something that gets inside you in the personal sense.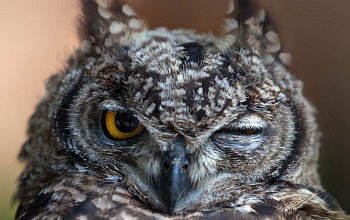 Getting to know a person intimately can be symbolized as oral sex, especially when talking is involved. For example, during a conversation you and a friend reveal your most intimate thoughts and feelings. Then you dream about doing 69 with that friend. That sex position is very intimate and revealing, same as the conversation. The dream creates symbolic meaning through the comparison.
The same idea applies to learning a skill, especially an artistic skill that's close to your heart. Why? Because giving good oral sex is an art as well as a skill. It involves technique and subtle understanding of the body and pleasure. Learning a skill and artistic creativity involve technique and subtle understanding, too.
Conversely, bad oral can symbolize awkwardness or lack of mastery or understanding.
Using your mouth to play a musical instrument such as trumpet and flute can symbolize giving fellatio because the mouth is involved and music has many associations with sex. Making a living by playing an instrument with your mouth is literally a "blow job." Dreams are known for creating word plays like that. Flip the analogy around and dreaming about giving fellatio can symbolize playing a musical instrument that involves the mouth.
When you really want to lean about dream interpretation, I suggest you go to Dream School — use the arrow to open to the courses available:
DreamSchool.net: courses in dream interpretation
Dream fellatio: pleasure, performance, reward
Fellatio in a dream can connect with subjects such as giving or getting pleasure, or getting comfortable with the body—oral sex requires a certain comfort level. It can connect with concerns about being a good lover. Giving oral sex requires delicacy, and fear of being too rough can show in exaggerated dream imagery of hurting your lover's penis.
Giving fellatio with confidence in a dream can symbolize ability to take control of a situation, including but not exclusive to sexual situations. It can mean you know what you want and how to get it.
Giving or getting oral sex in public can be associated with public performance and privacy. After all, you are said to "perform" oral sex and performance is closely associated with public attention and recognition. Oral sex in public can symbolize wanting or receiving public attention or recognition. If you dream that the attention is unwanted, it can symbolize unwanted attention or a feeling of intrusion.
Taking the idea further, fellatio—whether in public or private—is associated with reward. The term "birthday blow job" captures this idea. It can symbolize an unexpected surprise, a reward, or a return to the "good old days" of a relationship. It can mean breaking a routine or doing something out of the usual.
If oral sex is interrupted in a dream it can mean you didn't finish something you started, or you are having issues related to finding privacy to have sex, look at porn, or masturbate.
Dreaming about oral sex can mean control
Fellatio puts the giver in a position of control. "Control through submission" has a complex psychology that's often learned through years of dealing with abuse, powerlessness, or unpredictability. Though to be clear, it can be learned simply as a strategy for getting what you want. Oral sex can symbolize giving something with the expectation of getting something in return.
For example, learning how to deal with an alcoholic parent can involve making the person think they are in control when actually their control or authority is subverted or undermined. The person in the submissive position can use submission to reverse the power dynamic, and dreams can symbolize the idea control as being in control while giving or getting oral sex.
Because sex can be used as means of manipulation, fellatio can be associated with control through manipulation. Dreams that use the symbolism this way will sometimes be accompanied by themes of seeking freedom. For example, you dream that to get out of prison you have to give head to a guard.
On the other hand, giving fellatio can be associated with pure submission or dominance. The symbolism is captured by the ways derogatory statements use references to fellatio. "Suck my dick, bitch" means, "You will submit to me. I dominate you."
For example, a woman who was mercilessly bullied in high school dreams of being trapped and forced to give fellatio to one of her tormentors. She does it and bites off his dick. The scene is graphic, with blood and vomiting. Her tormentor just laughs, as if he expected her reaction. The dream illustrates how the dreamer is still tormented by the bullying she experienced, and she nurses thoughts of revenge. However, it only makes her relive the past and continue to experience life-wrecking emotions.
A young man dreams that his girlfriend has a penis and she forces him to suck it. The dream occurs after she accuses him of being selfish about sex and an all-around awful person, psychologically beating him down, and the more aggressive she is, the more he grovels. It makes him feel like crap about himself. Sucking her penis is a way of saying he is submissive to her.
More complex psychology comes into play when you consider that fellatio in modern times has come to be associated with instant gratification. It is "safe sex" in the sense that it can be done with no commitment. You don't even have to take your clothes off. These associations can be used by dreams to symbolize situations where a person takes shortcuts, plays it safe, or makes compromises.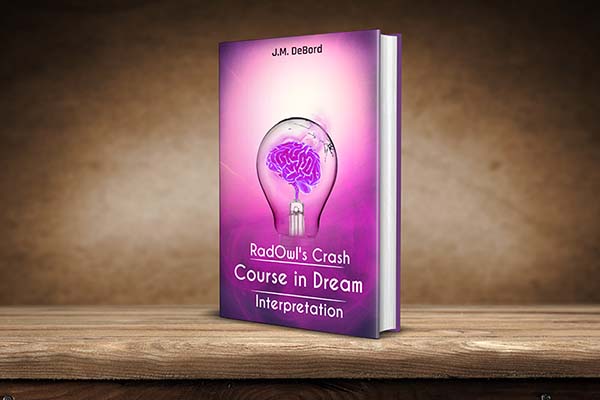 Oral sex dreams
Some people consider fellatio and oral sex to be "dirty" or "forbidden," in which case dreaming about it can be an expression of guilt, regret, blemish, humiliation, rebellion or defilement. Before the turn of the century, fellatio was associated with taking risks and breaking taboos. However, the banality of the blow job in modern Western culture has largely erased this association.
Giving fellatio to multiple partners can symbolize taking on multiple subjects or tasks at once. It is sometimes interpreted as the desire to have multiple sexual partners.
Autofellatio—i.e. sucking your own dick—in a dream can symbolize masturbation, because masturbating to fantasies of getting fellatio is, in a sense, sucking your own dick.
Symbols for fellatio of the phallic variety include eating a hot dog or banana, smoking a cigar, milking a cow's teat, licking and sucking a Popsicle, and swinging a bat.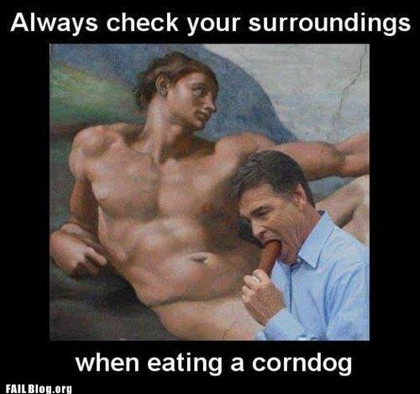 For example, a gay male who recently started having sex with men dreams about eating a hot dog and finding a public hair on it, a rather obvious reference to oral sex.
See also my post about the meaning of penis in dreams. It has a few examples of dreams about giving head. I hope you enjoy this post and learn from it. I'm RadOwl. Talk to you later. We can stay in touch if you use the form below to sign up to receive my lesson in dream interpretation.