The Mother of all Dream Dictionaries
Here it is, the mother of all dream dictionaries. A complete reference source for dream interpretation written by an expert with a gift for teaching how to do it. It's a guide to your dreams, showing step by step how to understand their meaning and significance. It's an encyclopedia of dream psychology so you fully grasp key concepts and methods. And of course it's a dictionary of the most important and common dream symbols, featuring in-depth explanations and extensive examples and showing how to reach the same conclusions for yourself.
The mother of all dream dictionaries is not just a dictionary, it could quite possibly be the world's largest instruction manual for dream interpretation. It's 480 pages chock full of dream knowledge.
This book shows you how to decipher the meaning of dreams about:
Health
Family
Love
Sex
Death
War
Games and sports
Deceased loved ones
Famous people
Plus hundreds more, drawn from the author's 25 years of experience at dream interpretation. The more than 750 entries cover subjects such as nightmares and recurring dreams, celebrities and holy figures in your dreams, crime and killing, aliens and UFOs, violence and conflict, Facebook and computers, school and work, significant others and relationships of all types. It helps you understand why you dream about ex loves, old friends, family homes, and other people and places from your present and past. It gives instructive explanations of the psyche and the process of dreaming, and explains archetypal themes.
And the entire book is stocked with vivid examples drawn from the dream lives of people from around the world that the author engages with on media programs, in lectures, and online at the massive social media site reddit.com, where he is known as RadOwl the dream expert.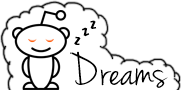 Best of all, while clearly written and easy to use for beginners, it has the depth and comprehensive approach to each dream symbol to enlighten experts. It teaches that dreams are stories that help you better understand yourself, with the goal of making you a healthier, happier, more creative and more complete person.
The Dream Interpretation Dictionary shows you how to analyze your dreams and connect them with yourself and your life. And it is based on the author's 'anyone can do it' DREAMS 1-2-3 system of dream interpretation:
Break down the dream into story elements and narratives components.
Use interpretation techniques to analyze the symbolism and the story.
Build up the interpretation by considering context and making connections.
Three steps to a lifetime of exploring your dreams. Are you ready?
Grab your copy of the book today!
A thoughtful, well written and deep look at dream symbols in a dictionary format.  This may  serve as a handy reference for those completely befuddled by their dreams. – Robert Waggoner, author of Lucid Dreaming – Gateway to the Inner Self and co-author of Lucid Dreaming Plain and Simple

This dream dictionary tells me things I did not know before … I was completely taken with the wealth of meaning … In my eyes that makes this dictionary stand out among others.– Dutch psychologist Drs. Susanne Van Doorn, author of A Theory of Dreams and A Dreamer's Guide Through the Land of the Deceased.