Search
Featured Books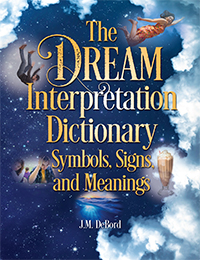 "The Dream Interpretation Dictionary: Symbols, Signs, and Meanings." Your all-in-one guide to dream interpretation, encyclopedia of key concepts, and dictionary with clear and thorough explanations.
More info →
In the time it takes to finish a morning cup of coffee, I can teach you the basics of how I interpret dreams. Then for the next hour and 45 minutes I'll demonstrate the process on fascinating examples. Quick. Simple. Effective. Modern. And taught by a world renown teacher of dream work!
More info →

Dream Interpretation in your inbox – SIGN UP!
Intro to Dream Interpretation